The Pentax 645Z Medium Format Camera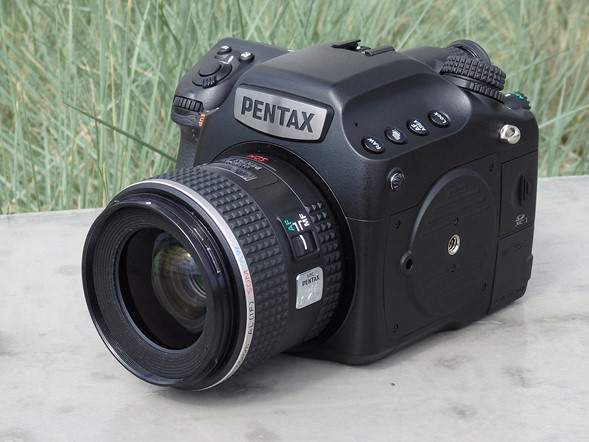 The Pentax 645Z is coming…
This medium format camera, is outstanding and we can't wait for it to arrive in NZ.
Professional photographers will appreciate the extended image area offered by the PENTAX 645Z, which offers a distinct perspective not found in full frame cameras.
Awe inspiring, true-to-life detail is attained by combining premium resolution, massive sensor size and an expansive sensitivity range. This combination far exceeds the expectations of full frame cameras and produces brilliant results only experienced with medium format photography.
Due to the size of the sensor (a 43.8 x 32.8 mm CMOS sensor), the 645Z utilizes lenses with a longer focal length and larger diameter when compared to full frame lenses with an equivalent field-of-view. The result is that in identical conditions, the higher resolving power of the 645Z lenses sends significantly more detailed information to the image sensor than a full frame lens. This superior image detail is perfectly captured with the 645Z's 51,400,000 pixels.The sensor is designed without an anti-aliasing filter to maximize sharpness and details. RAW files can be recorded at 14-bit and saved using either the proprietary PEF format or Adobe's DNG format.
The hyper resolution of the 645Z coupled with state-of-the-art image processing results in images with more three dimensional depth and detail than can ever be captured with a full frame camera sensor.
The 645Z is compatible with the new FA autofocus lenses as well as older 645 lenses and with Pentax 67 medium format lenses when used with an adapter..
An ISO range from 100-204,800 and high S/N ratio provides low noise, low light capability, and the Prime III image processor lends itself to fast image capture with a maximum of 3 fps continuous shooting. The SAFOX II autofocus module utilizes 27 autofocus points including 25 cross-type sensors and 3 AF sensors dedicated for low light focusing. The new Real Time Scene Analysis System features an 86,000 pixel RGB light-metering sensor for enhanced accuracy of exposure, white balance, and auto-focusing.
The Pentax 645Z will be available in New Zealand in July. Available at all leading photographic stores.